Introduction Video of iPVC Water Pipe
Development of iPVC Water Pipe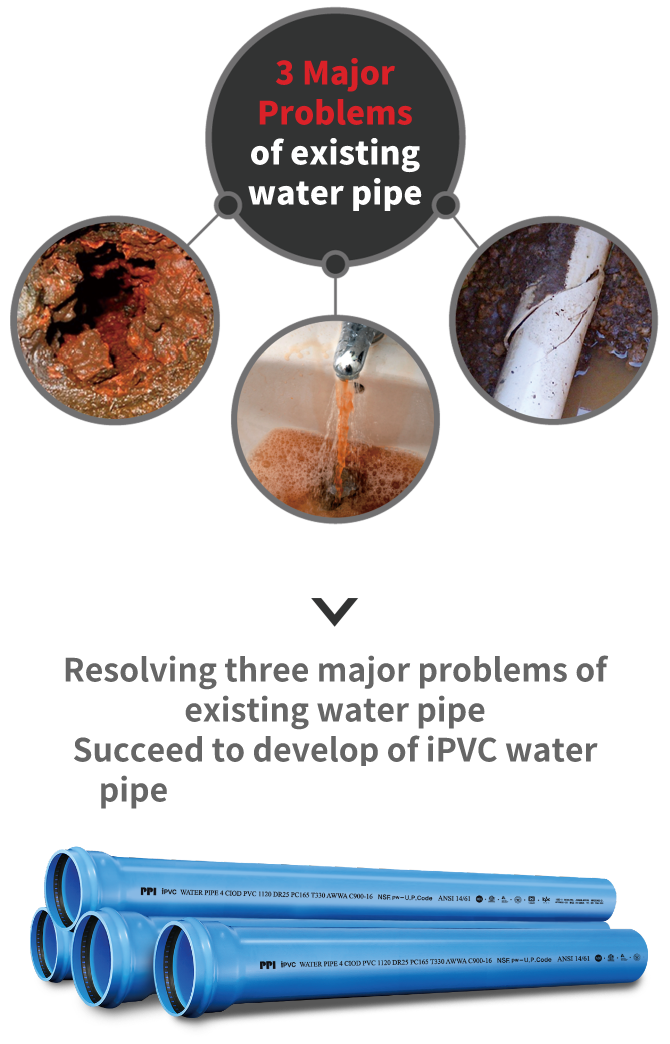 Performance of iPVC Water Pipe
Performance of iPVC Water Pipe
Test Criteria
iPVC
Water Pipe
PVC Water Pipe
International Standard
(ISO4422)
Korean Industrial Standard
(KS M 3401)
Tensile Strength (MPa)
53
45
43
Drop Weight Impact Strength
3m (9kg)
1.6m (1kg)
1.5m (9kg)
* Long term Hydrostatic Pressure (hr)
30
1
1
Performance Test with 30 Ton Excavator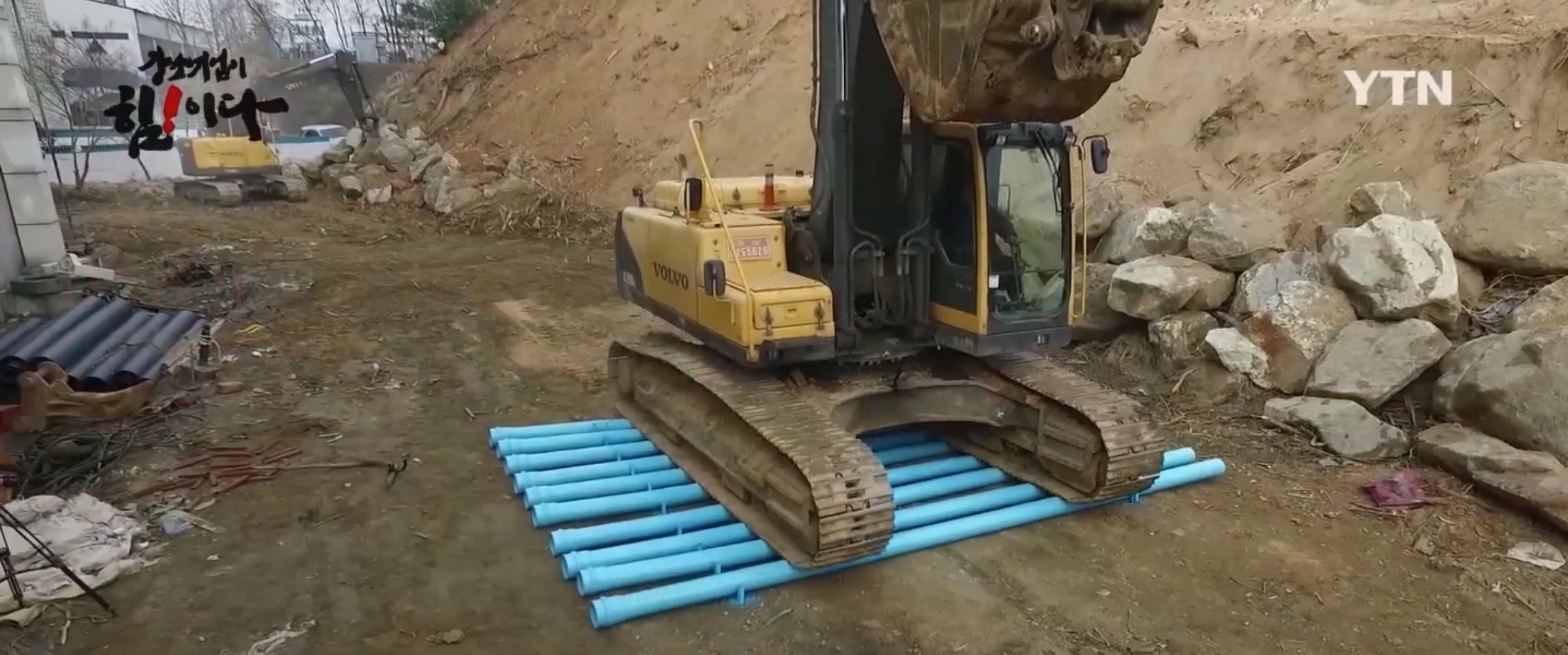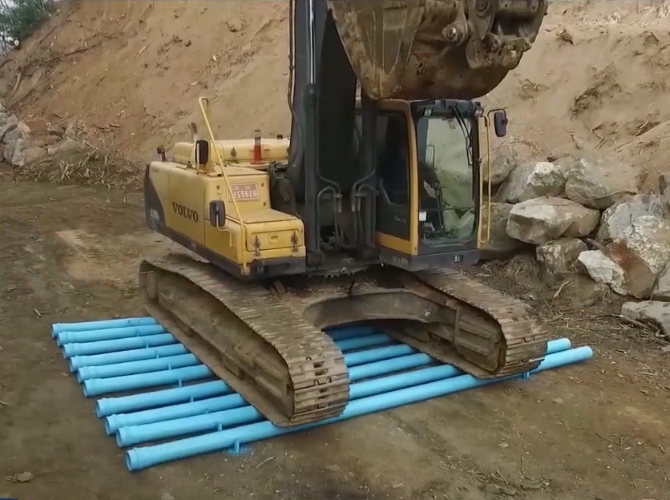 Zero damage nor weakening of the pipe even under extreme duress.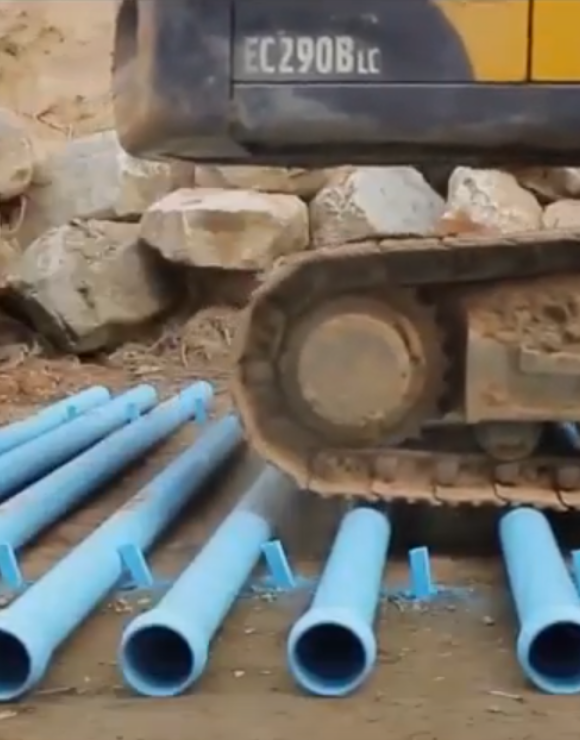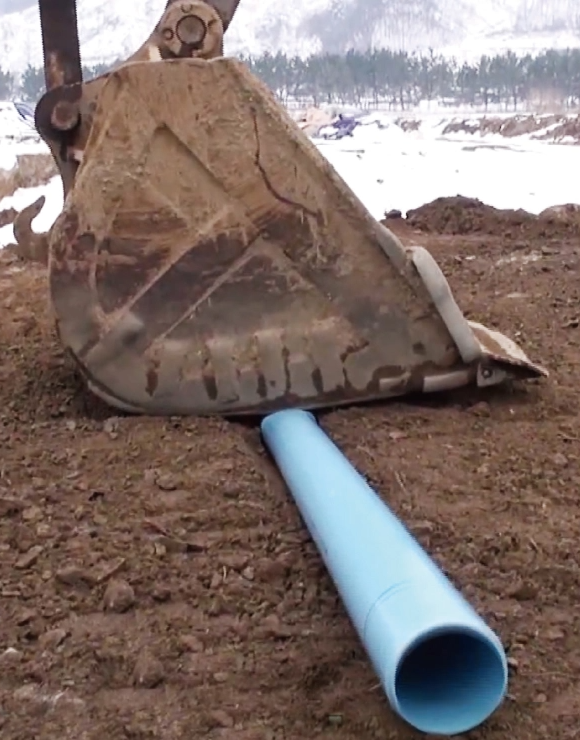 Impact & Tensile strength (Temp. 14F)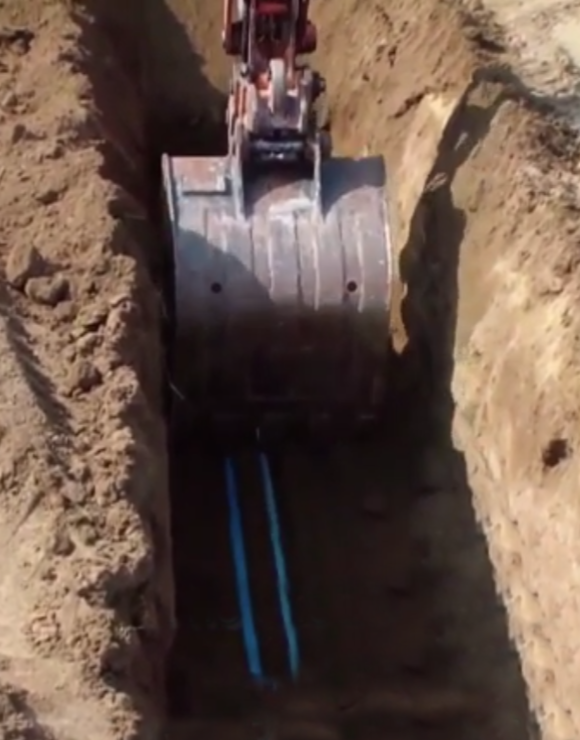 Impact & Tensile strength (Hydrostatic Pressure 75 psi, Temp. 14F)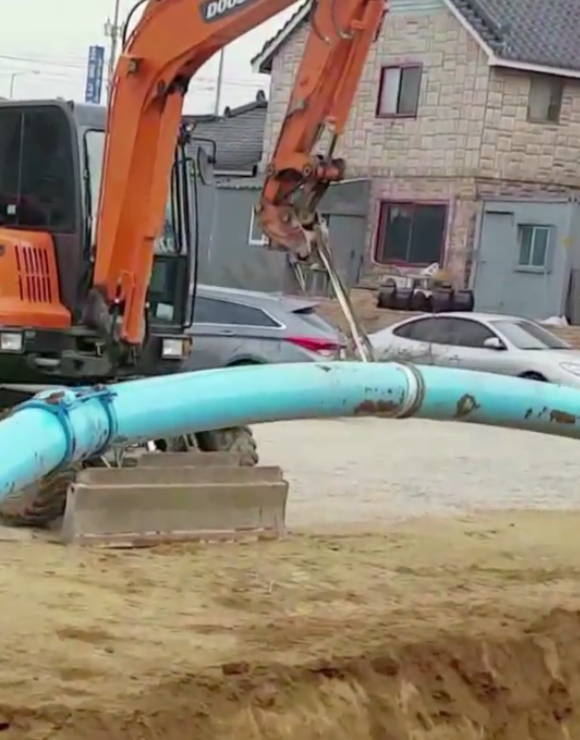 Bending & Deflection (Hydrostatic Pressure 75 psi, Temp. 14F)
Certification of National Sanitation Foundation(NSF)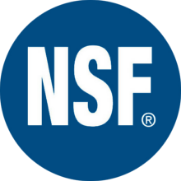 iPVC Pipe is NSF/ANSI 61 Certified. What does this certification mean?


NSF/ANSI 61 is intended to cover specific materials or products that come into contact with drinking water, drinking water treatment chemicals or both. The standard is routinely monitored and updated by a joint committee comprised of equal parts public health experts, end users and industry members.
Install iPVC Water Pipe
for all the pipeline in USAG Humphreys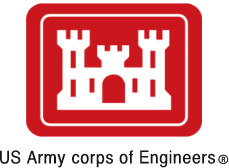 - Size : 14,650,000m2
- USACE FED Approved
- iPVC Water Pipe including 12 Inch was installed as main & full-spec pipeline
...in USAG Humphreys (Total 150 km)
- Currently under construction in USAC Walker, USAC Carroll, CNFK Pohang,
...and Kunsan Air Base
Announcement of New International Standard
in ISO General Assembly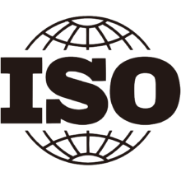 - International Organization for Standardization
Approximately 150 professionals attended from the U.S., Germany, and ~50 other nations
Distributed to 163 member nationals globally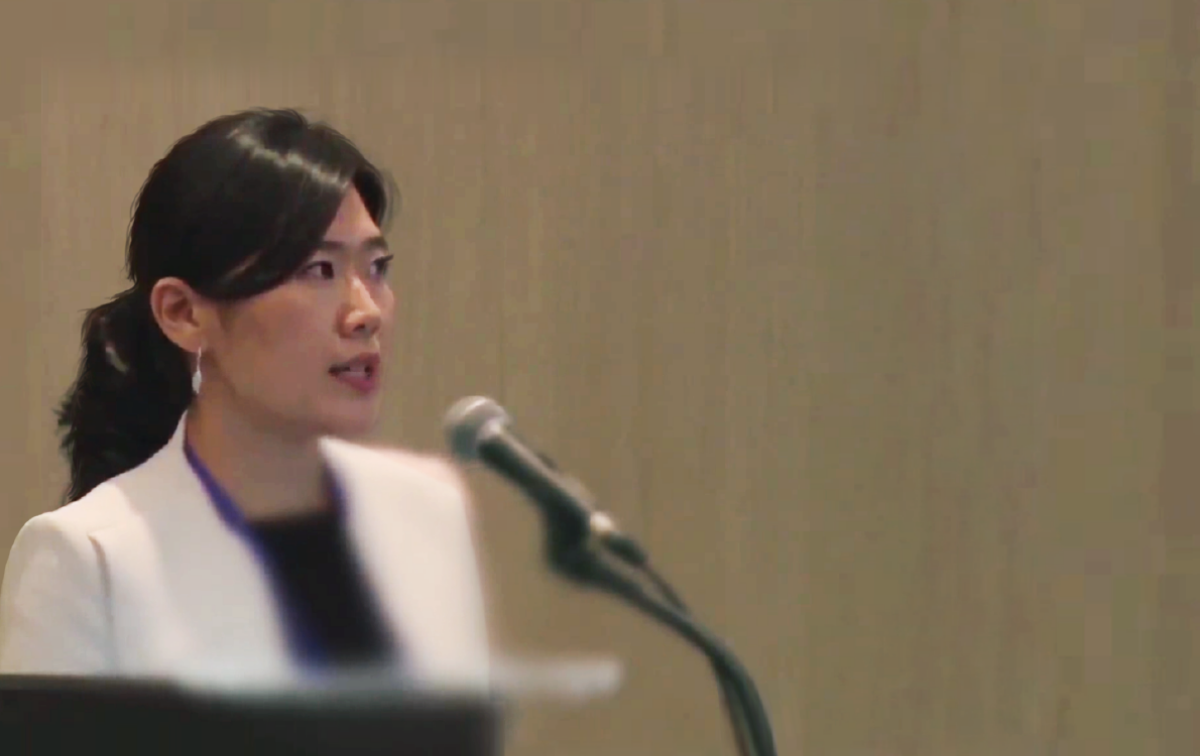 Announcement of new international standards for iPVC water pipes
- AGNES HyeJung LEE, Executive VP, PPI America Inc.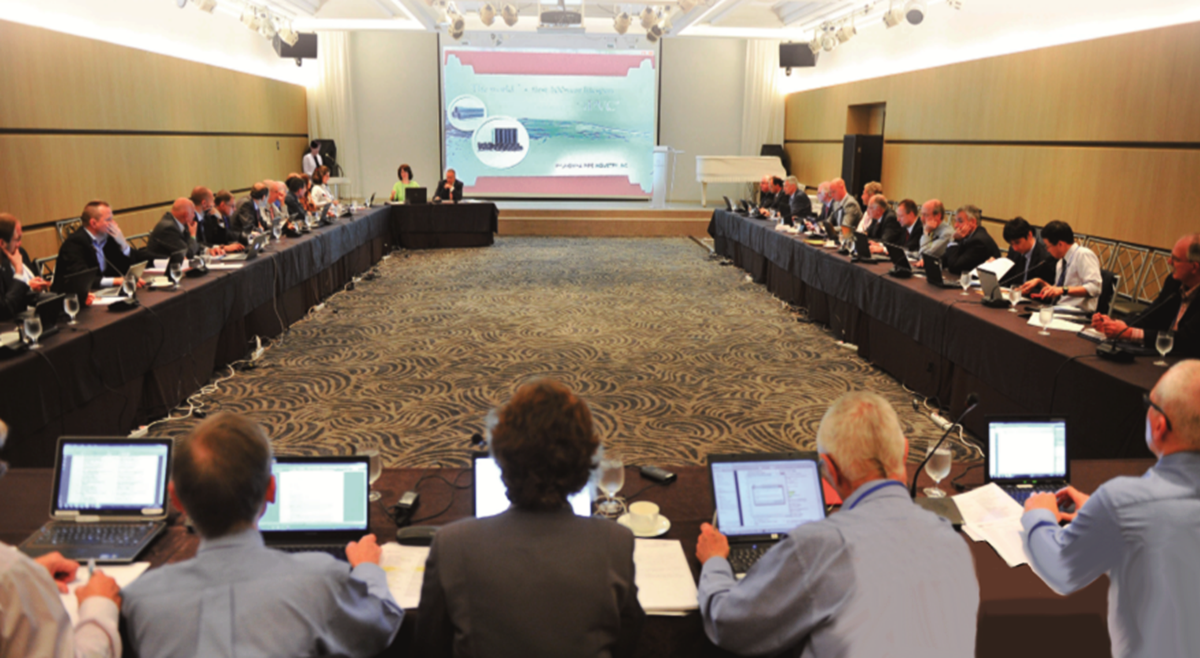 Announcement of new international standards for iPVC water pipes
- 2014 ISO General Assembly
WRF verified 220 year lifespan of iPVC Water Pipe


220 year lifespan verified by WRF through 2 years of test.
(Test suspended after verifying 220 years lifespan through the 4 million cycle of fatigue test)
Major Test Results of iPVC Water Pipe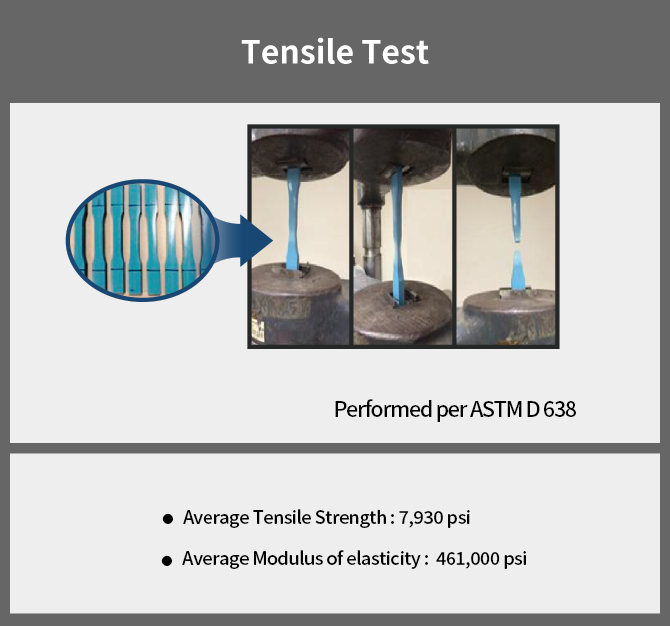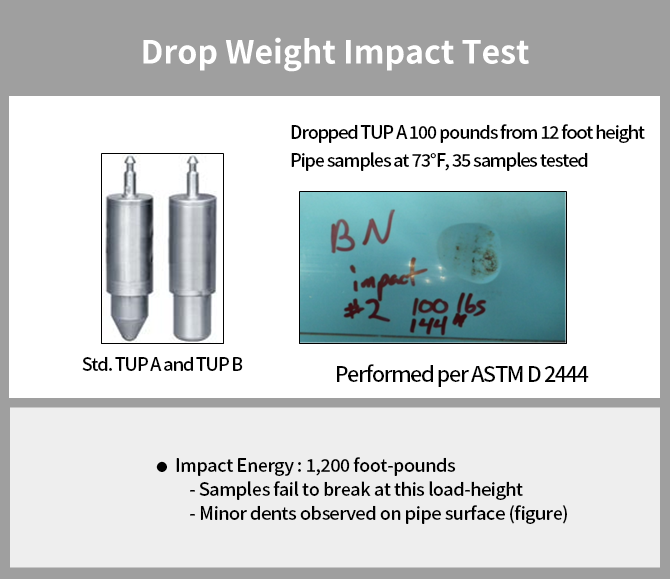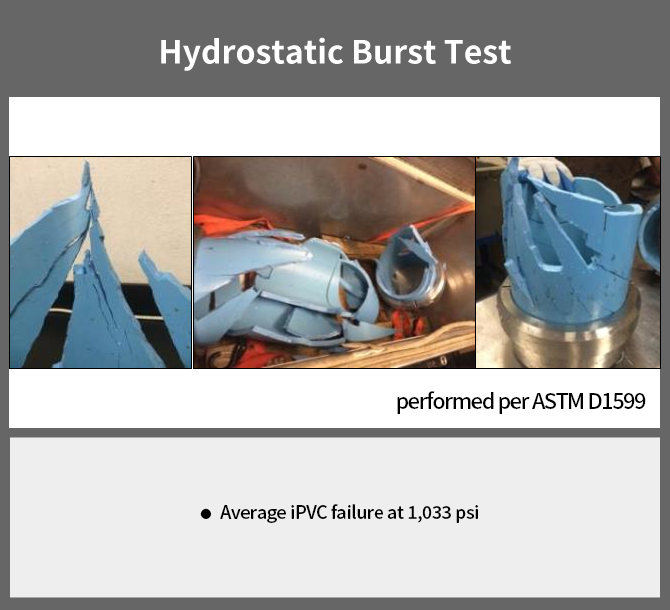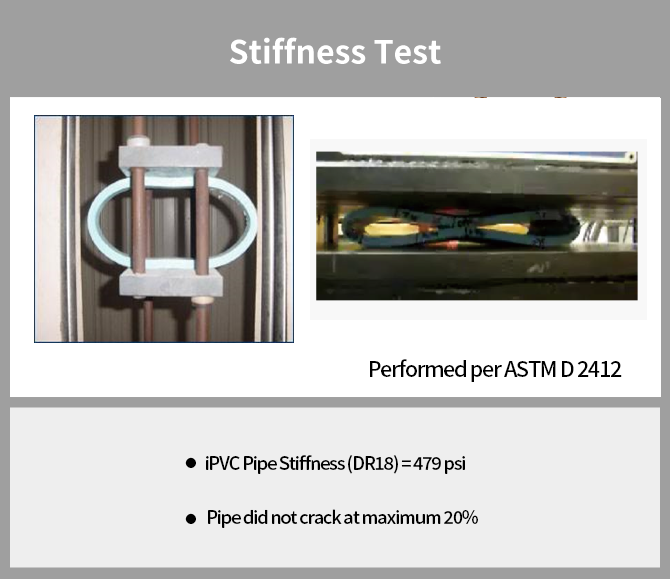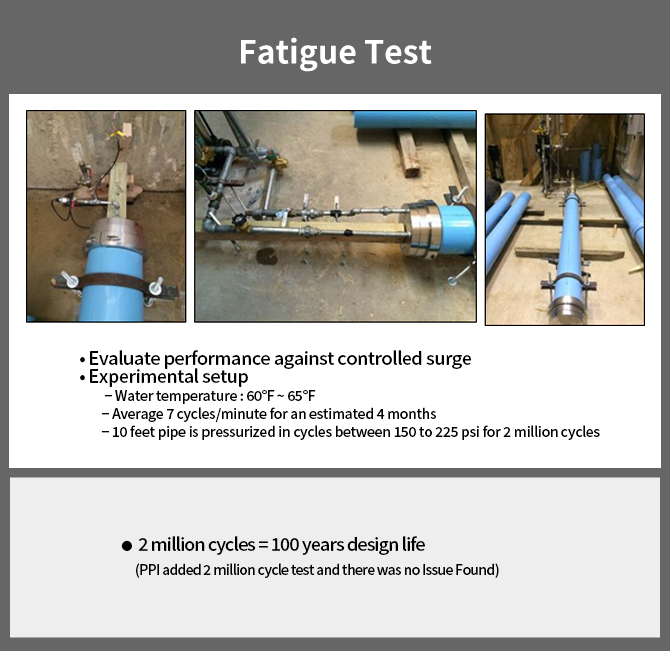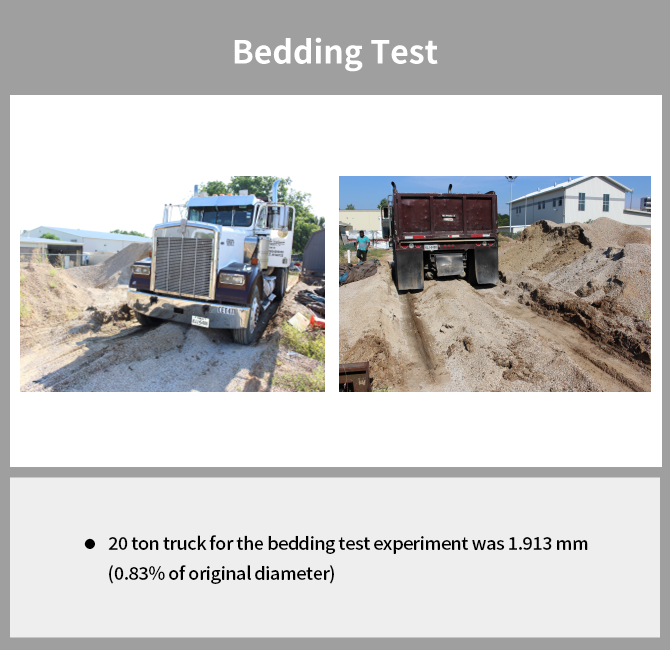 Excellent properties of iPVC

Compared with international standards
TEST
MINIMUM WRF
REQUIREMENT
iPVC RESULTS*
ISO
REMARKS
Tensile Strength
(ASTM D638)
7,000 psi
(48.3 MPa)
7,930 psi
(54.7 MPa)
6,527 psi
(45 MPa)
About 13% increase
in Strength
Modulus of Elasticity
(ASTM D638)
400,000 psi
(2,758 MPa)
461,000 psi
(3,179 MPa)
N/A
15% increase in
Modulus of Elasticity
Pipe Stiffness
@ 95% OD
(ASTM D 2412)
364 psi
479 psi
N/A
32% increase in the
stiffness
Free Fall Impact Test
@ 73 °F
(ASTM D 2444)
100 foot-pounds
(Tup B)
No failure at
1,200 foot-
pounds (TUP A)
N/A
12 times more
resilient
Short burst Test
(ASTM D 1599)
755 psi
(60-70 sec to fail)
1,033 psi
(Avg 123 sec to fail)
580 psi
(60 sec to PASS)
37% more than
WRF
Tested with WRF C 900 iPVC pipe 8 inch DR 18 (235 psi)
Sources *Tested by CUIRE and Microbac Lab under the guidance of AW and funding from the Water Research Foundation
Partnership America's No.1 Water Utility Corporation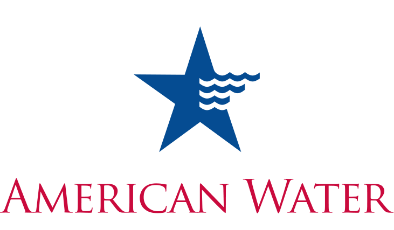 • Major References in the US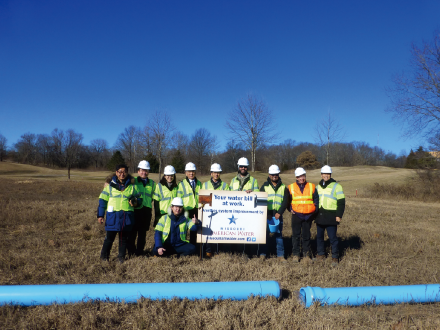 St. Louis, MO
Area with Frequent Heavy Flooding
& Corrosive Soil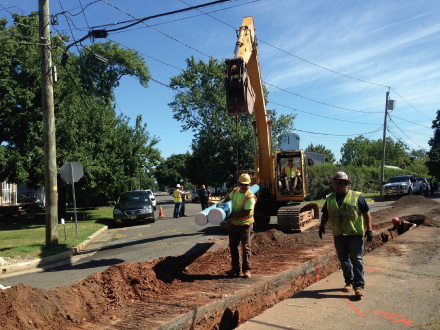 Manville, NJ
Urban Road
with Heavy Traffic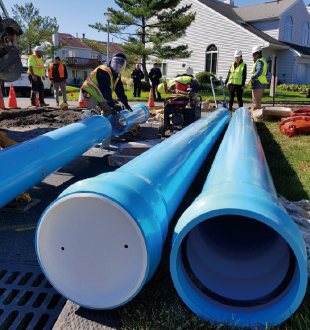 Long Branch, NJ
Area
with Saline Soil
The Miracle of Long Branch
iPVC Water pipe was installed in Long Branch, NJ where 11 previous failed installations occurred in corrosive soil due to saturation of saline.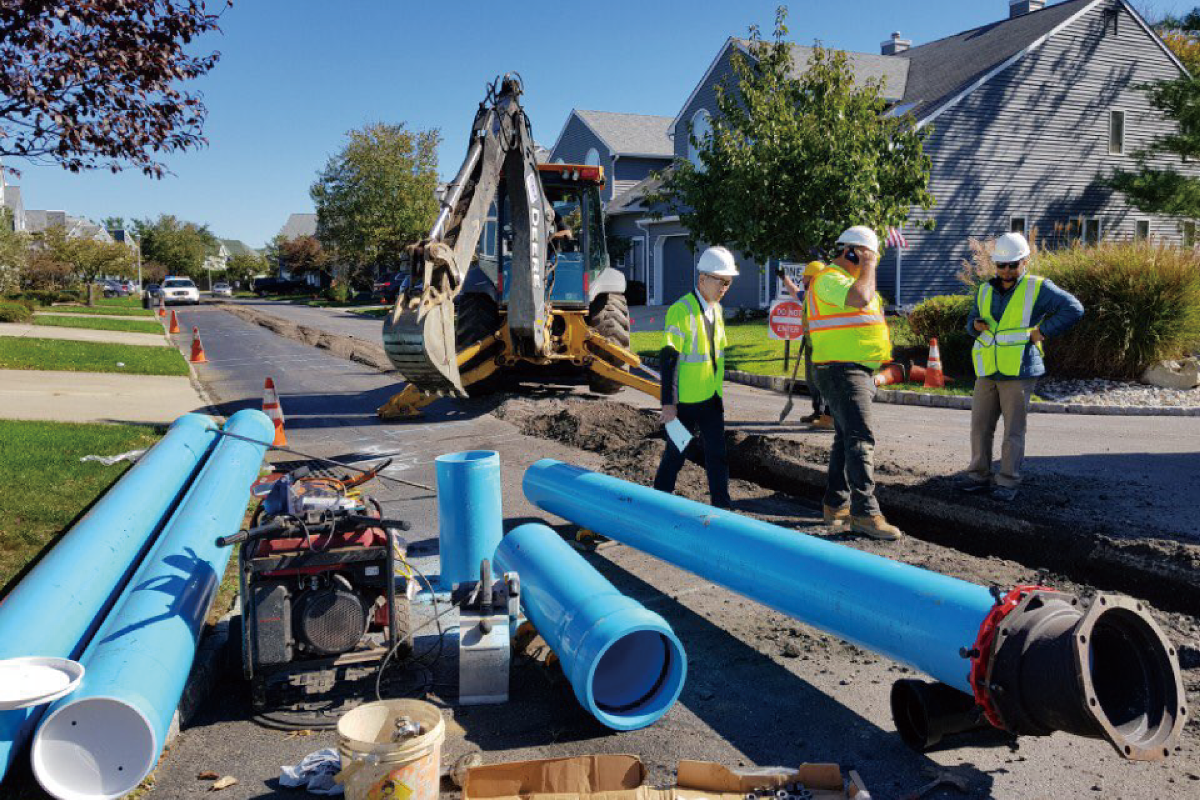 Long Branch, NJ
Area with Saline Soil
Cornell University 2018 Study on iPVC Pipe for Seismic Applications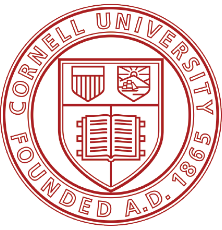 A 2 years of joint research with Cornell University, a leading authority on earthquake resistance performance evaluation.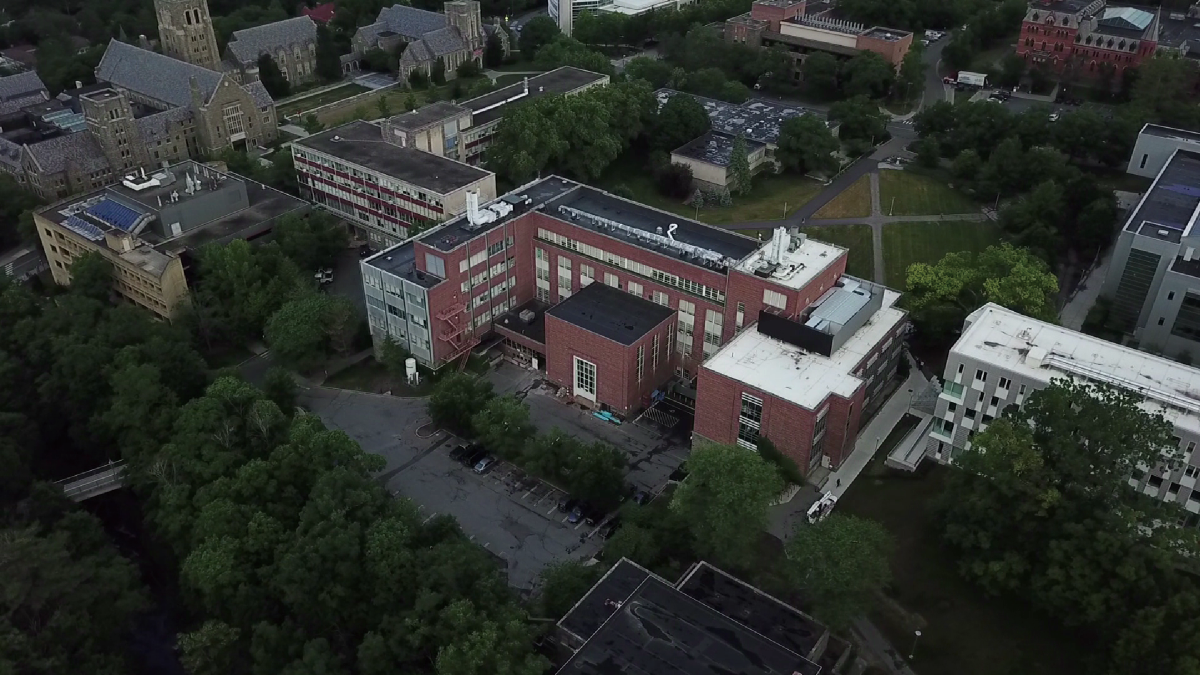 Successful testing resulting in the conclusion that the iPVC water pipe would have survived 95% of the World's Historical Earthquakes.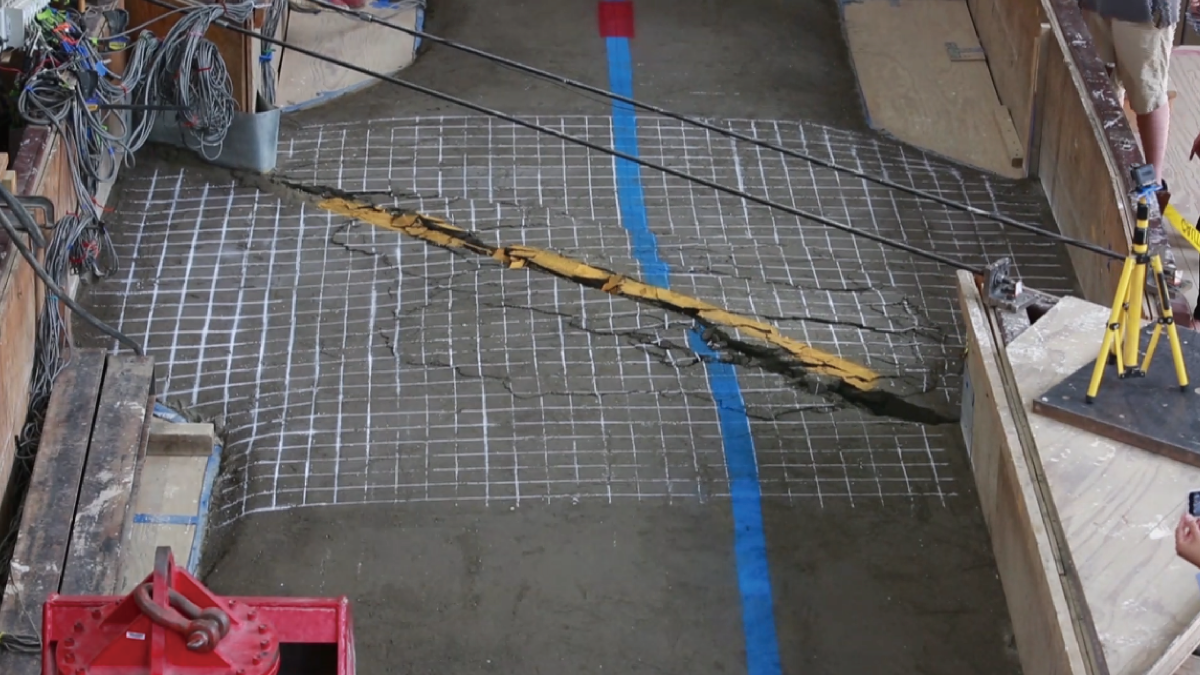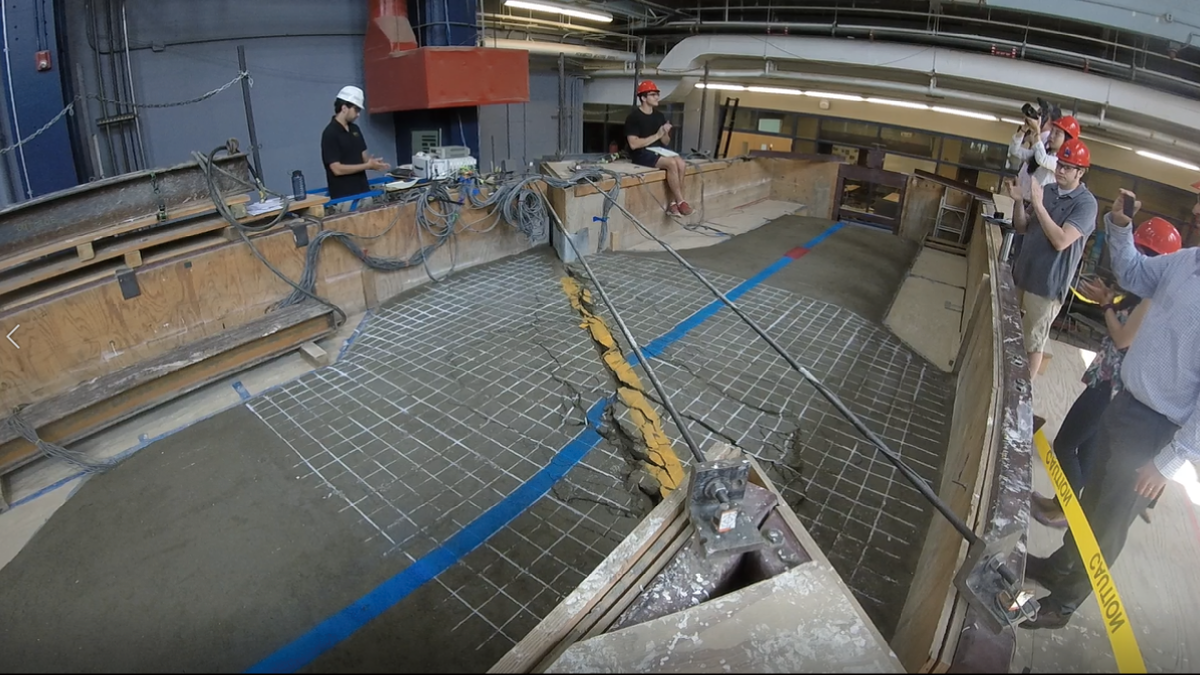 Participants applauded the performance of iPVC Water Pipe
after completing the Full-Scale Fault Rupture test.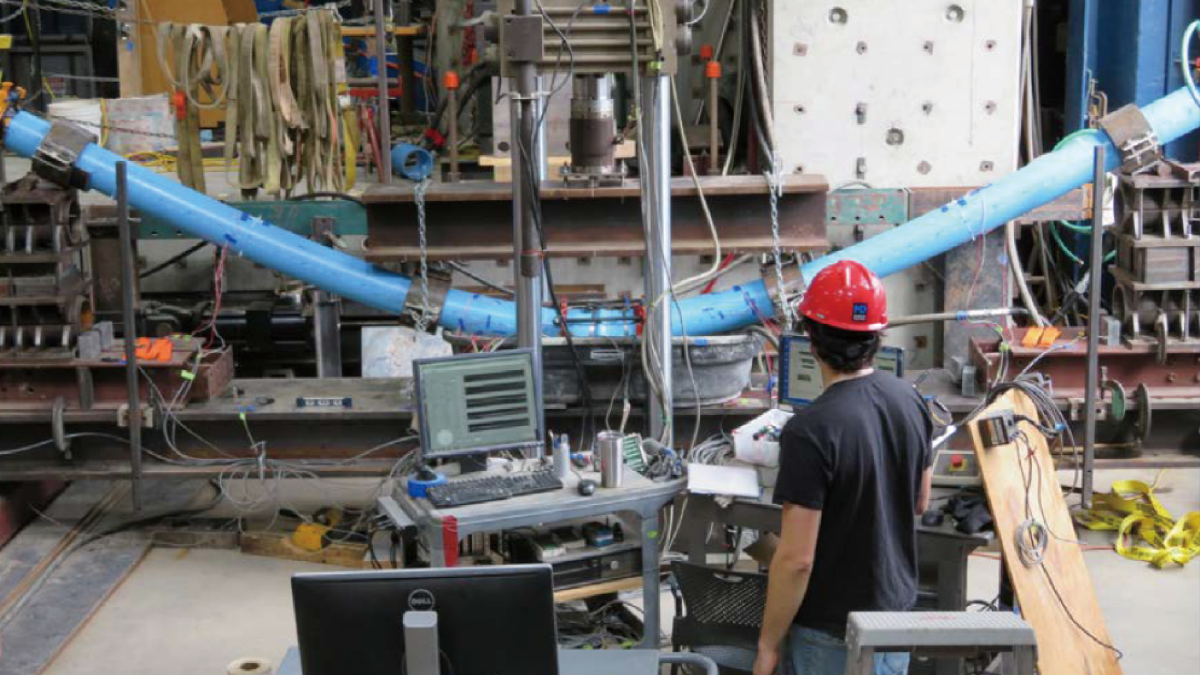 At the maximum bending angle of 52.5 degrees of deflection, the iPVC bell and spigot had zero leaks nor damage. This is the first and only pipe to have achieved maximum deflection in the history of Cornell University's testing facility. (Please note there was an external restraint joint used)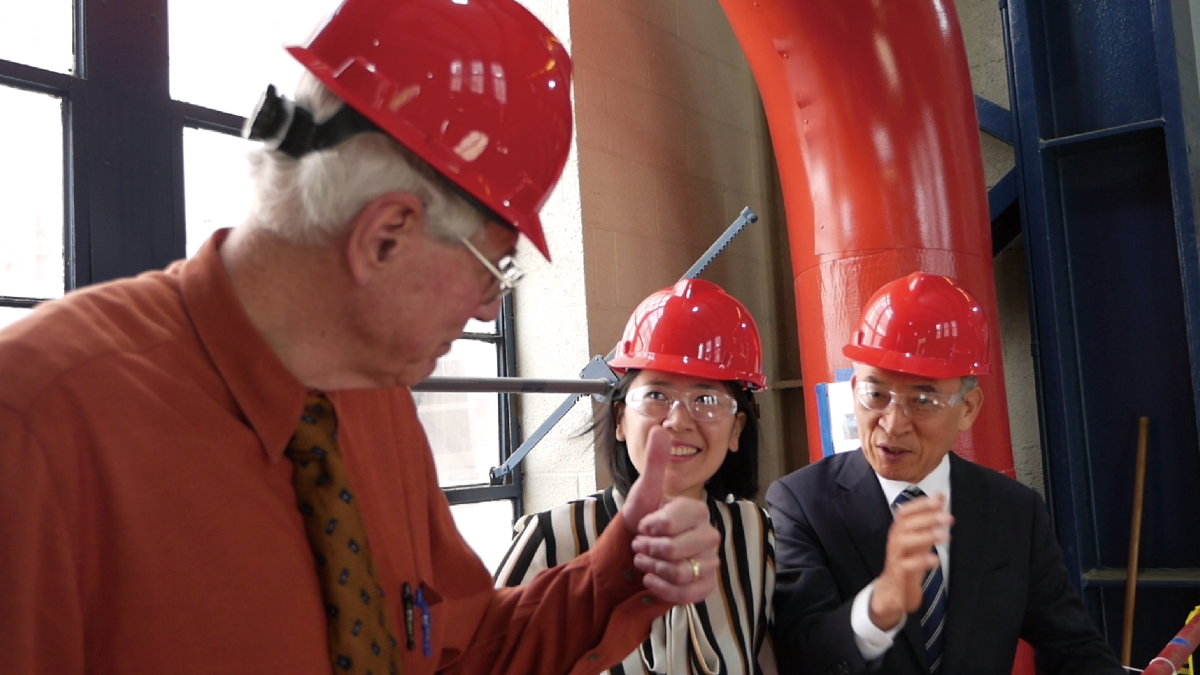 Professor Thomas D. O'Rourke, Associate Director of the Cornell Program in Infrastructure Policy, congratulates PPI Pipe's CEO and Vice-President on all the successful testing.
iPVC Seismic Water Pipe Installation in Oakland, CA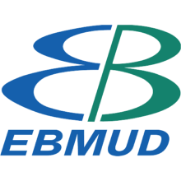 East Bay Municipal Utility District, colloquially referred to as "East Bay Mud", is a public utility district which provides water and sewage treatment services for an area of approximately 331 square miles. EBMUD sits between two of the largest fault lines in the West Coast of the US, San Andreas and Hayward Fault Lines respectively. Due to this, they have seismic activity on a daily basis, which led to constant damage to their cast iron pipes.


In 2018, EBMUD decided to replace all of their water lines with seismic resistant pipes in which the iPVC pipe was the only PVC pipe selected. To date, there has been over 40 miles of iPVC 6-12 inch pipe installed.
There was frequent damage to cast iron pipelines from earthquakes as the city is located in the Pacific Seismic Zone.
The iPVC Seismic Water Pipes were installed and will be used without replacement for the next 100 year.
65km of 6-12 inch (150~300mm) iPVC Water Pipes have been installed since 2018.
(As of April 2021, total 65km installed)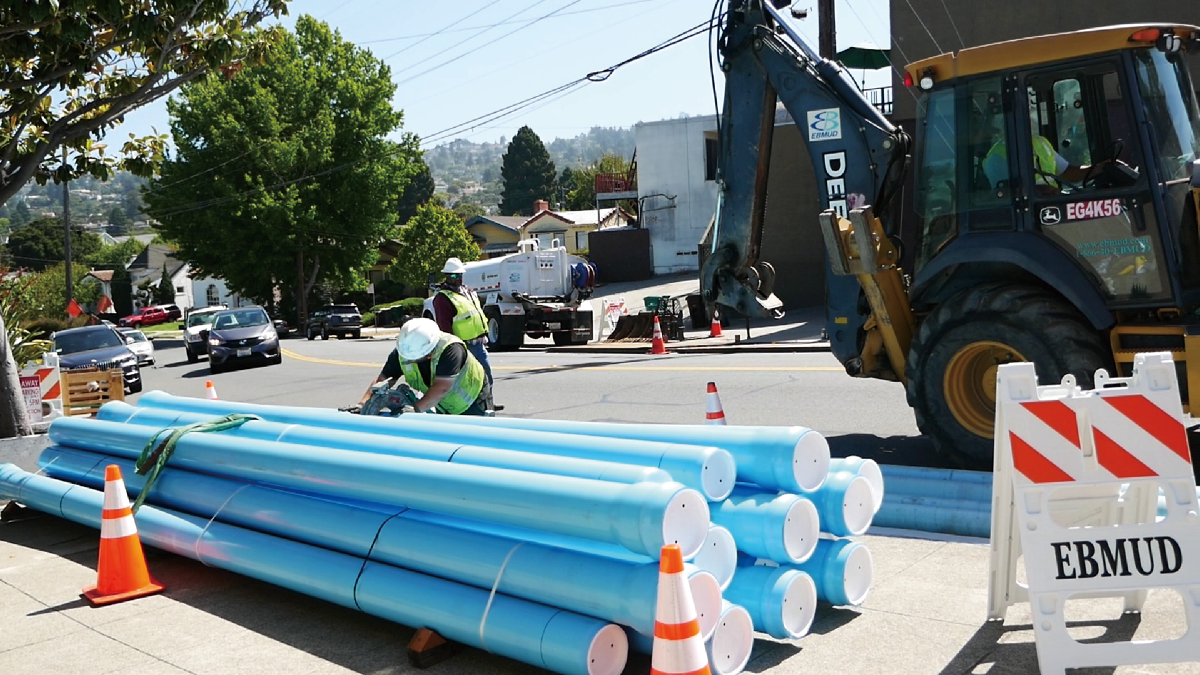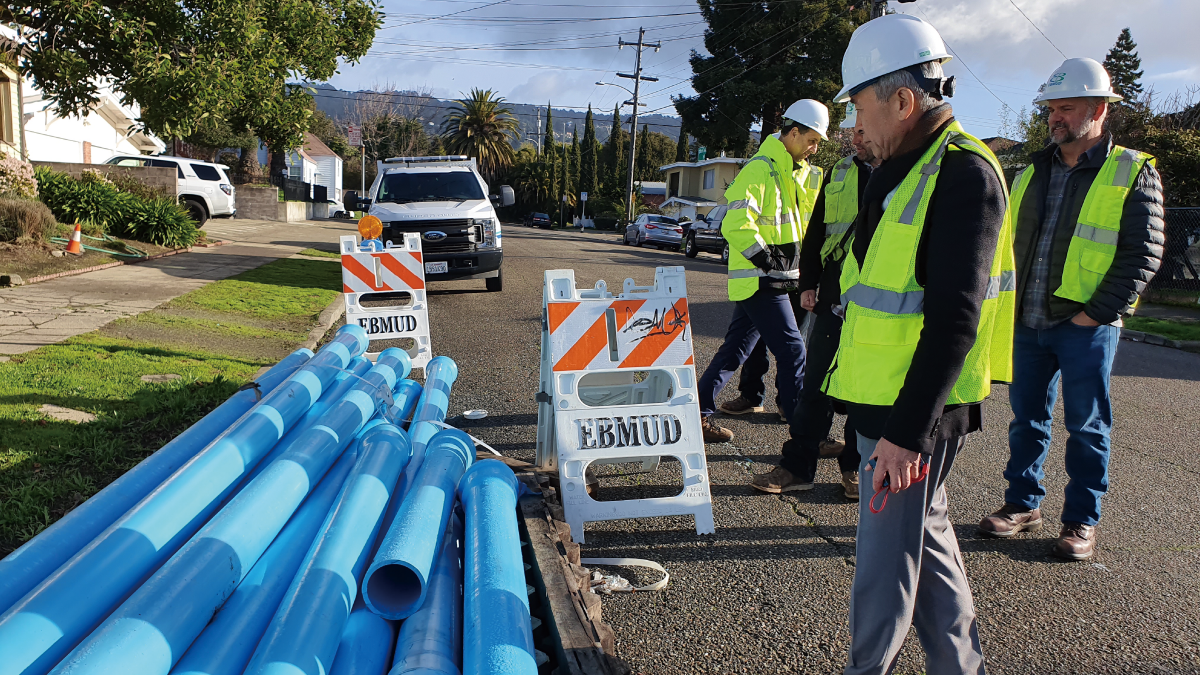 Oakland, CA
Earthquake-Prone Area, As of 2021, total 65km installed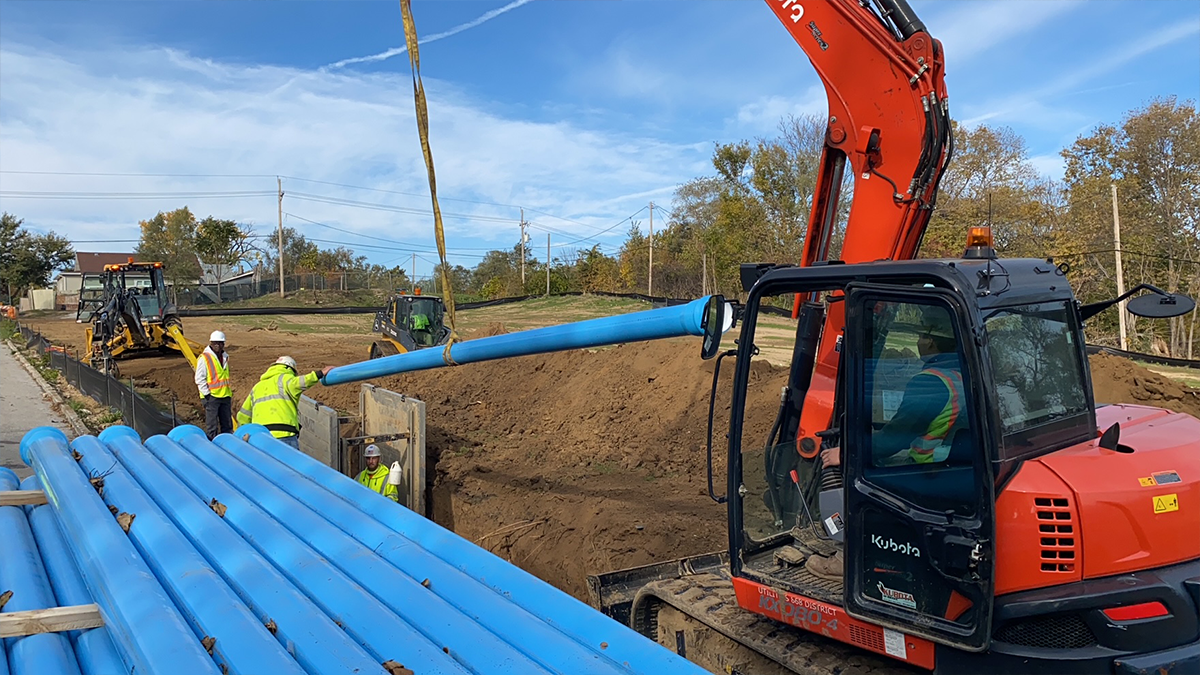 Omaha, NE
Open Ground Corrosive soils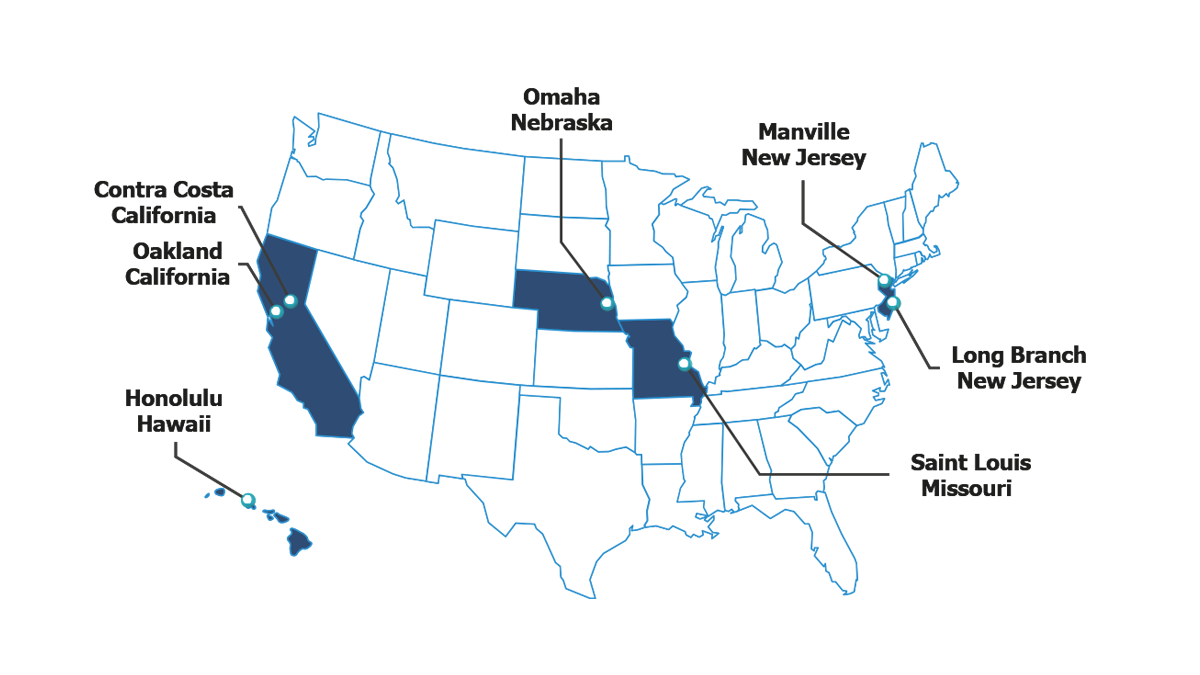 Major References of iPVC in the USA
Acquired Disaster Safety Products Certification from
Korean Ministry of the Interior and Safety & K-Innovative
Product Certification from the Korean Ministry of Environment




Selected by the Korean Ministry of Environment as
the corporation with the most outstanding performance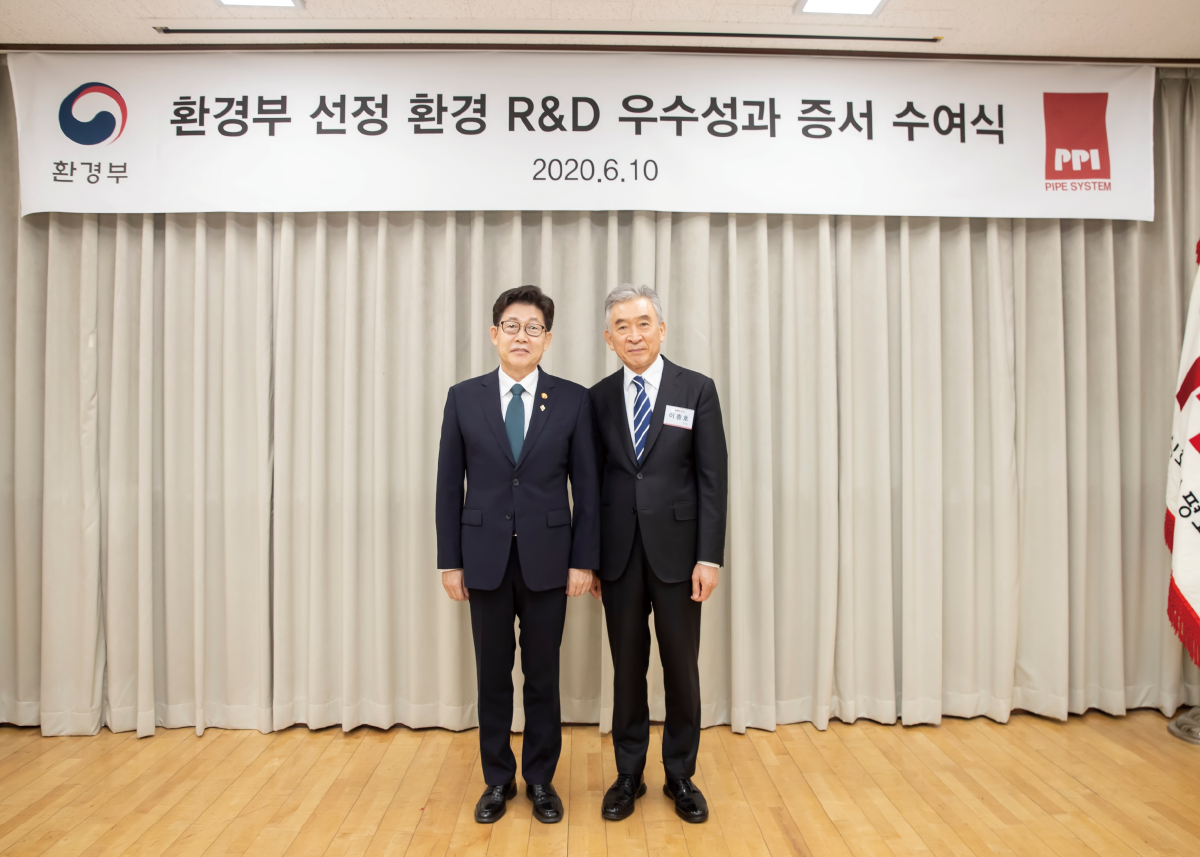 Cho, Myung Rae, Minister of Environment, visited PPI PIPE HQ
Applied iPVC Water Pipe to project of LH and K water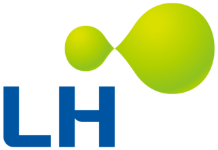 Project of pipeline under railroad track (LH)
Installed 630 mm iPVC Water Pipe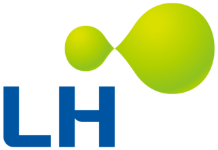 Project of pipeline under railroad track (LH)
Installed 630 mm iPVC Water Pipe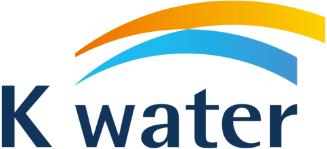 Project of Gumi Test Bed (K Water)
Installed 400mm iPVC Water Pipe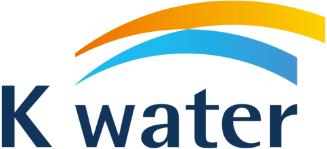 Project of Gumi Test Bed (K Water)
Installed 400mm iPVC Water Pipe
Major References of iPVC Plant Pipe
(Chemical, Energy, Semi-Conduct, Shipbuilding, Steel)
• PosLx Project (POSCO, Total 9.1 km)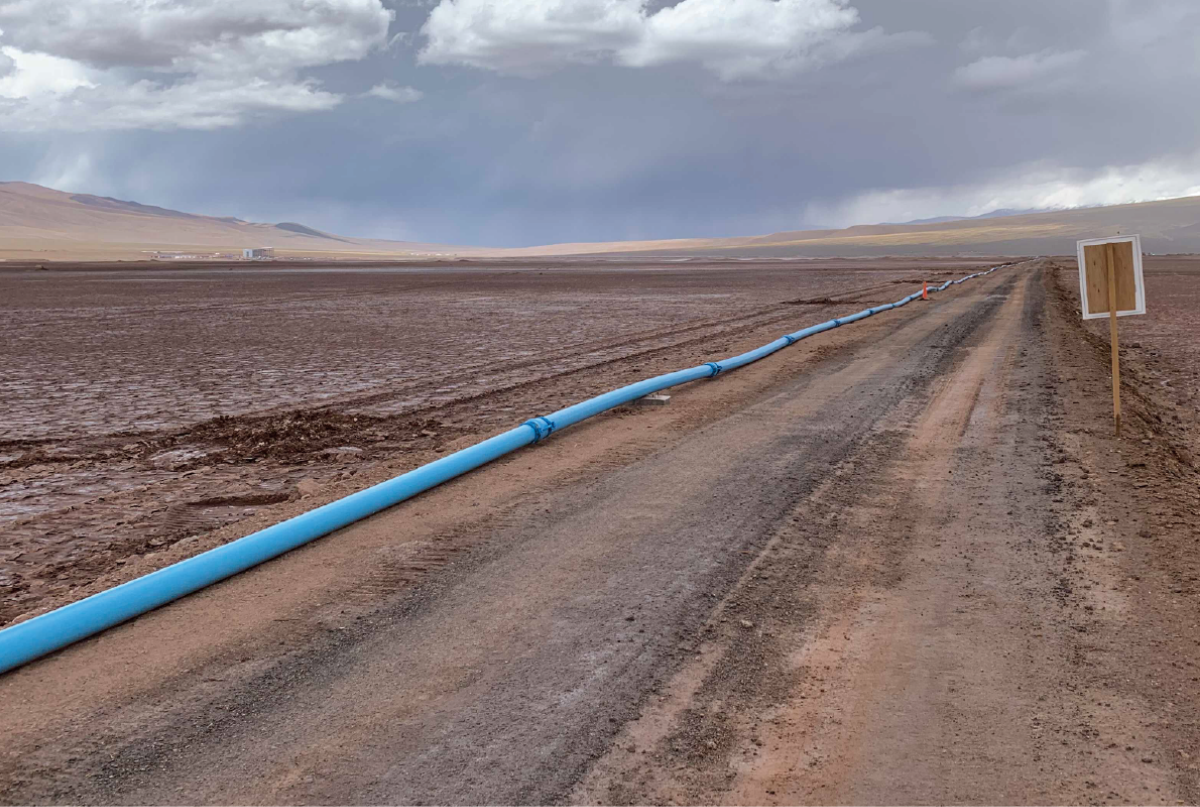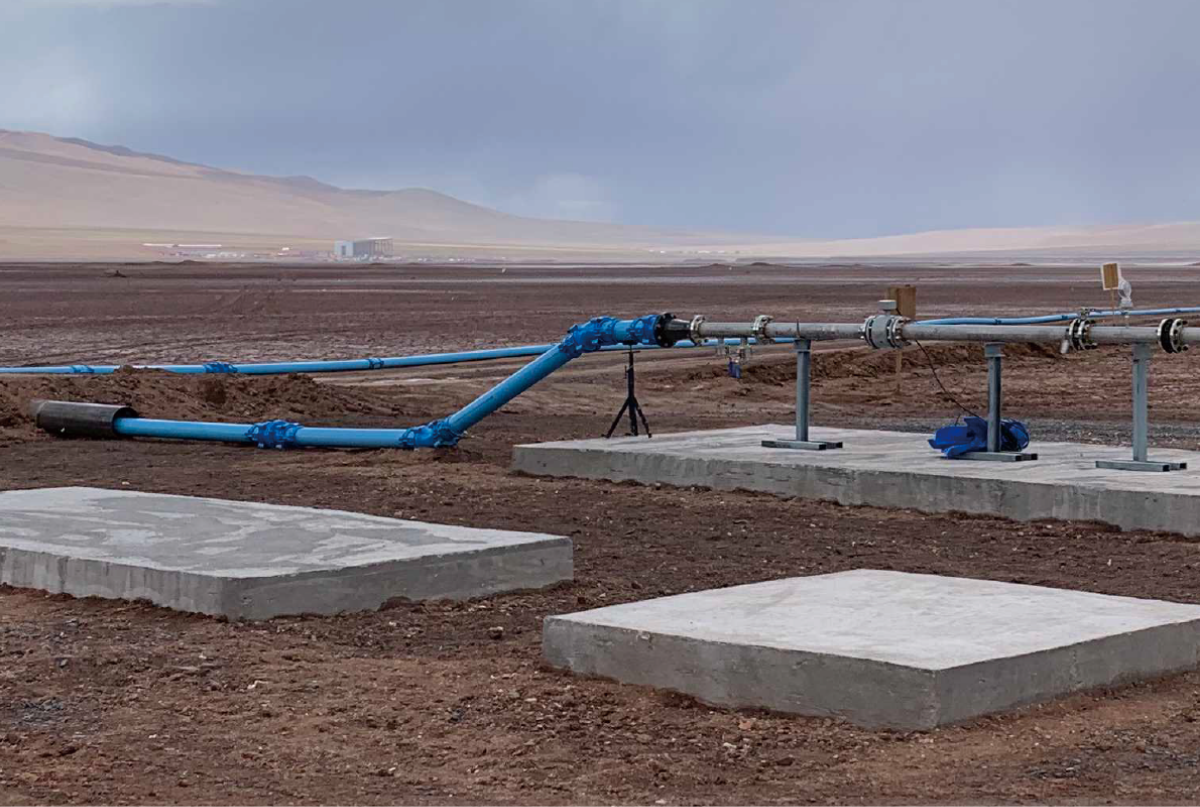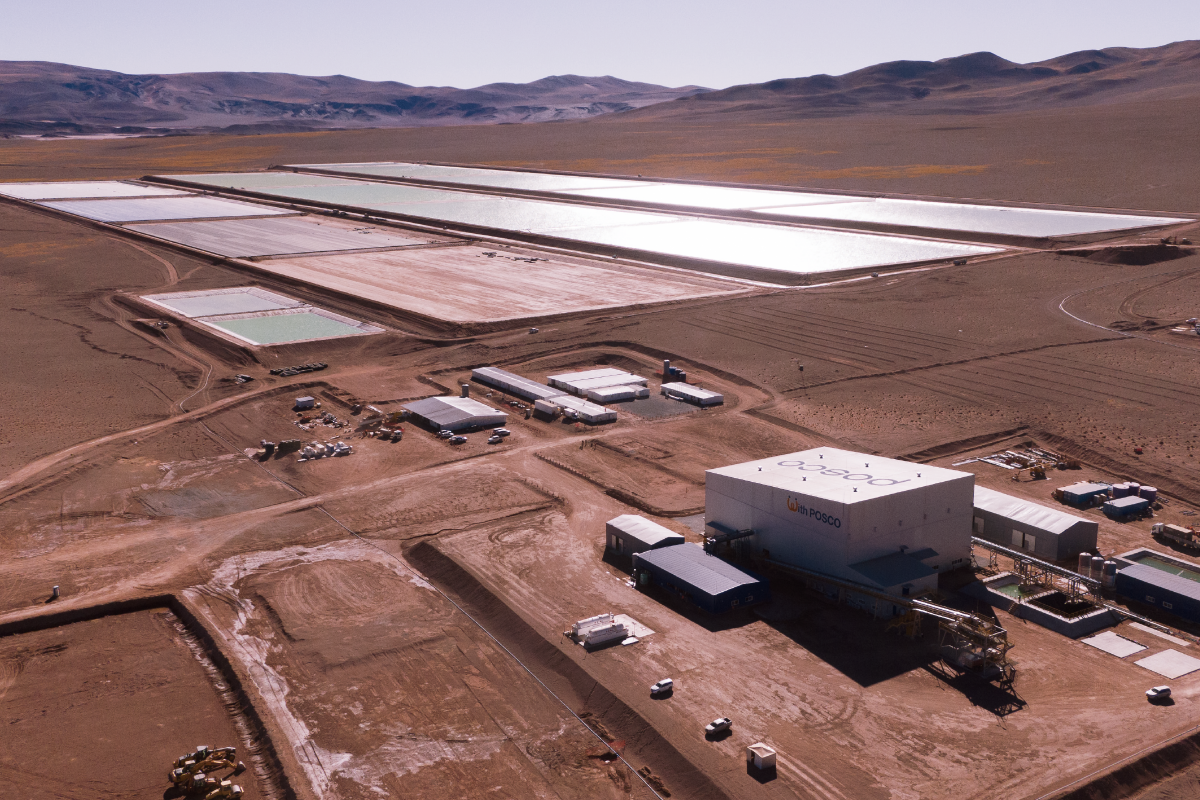 • Major Reference in Korea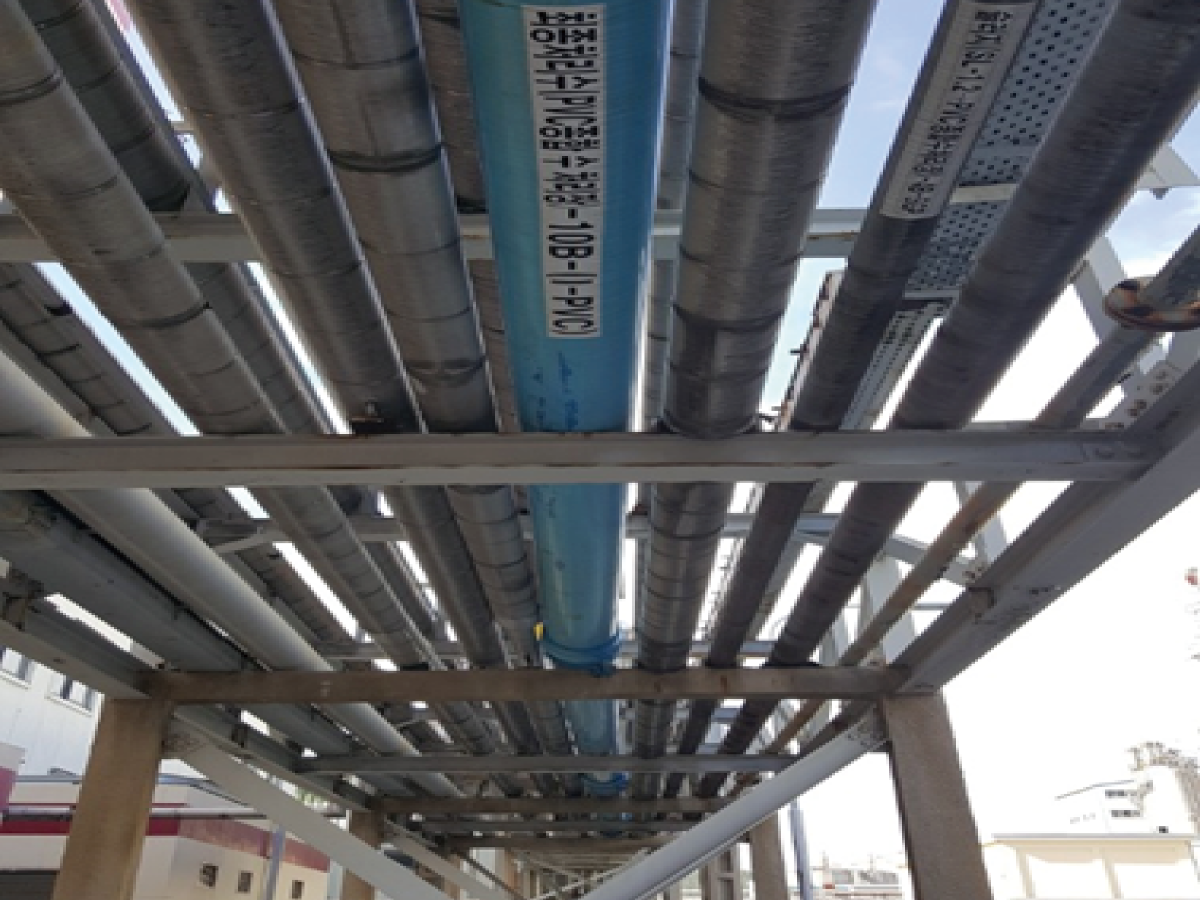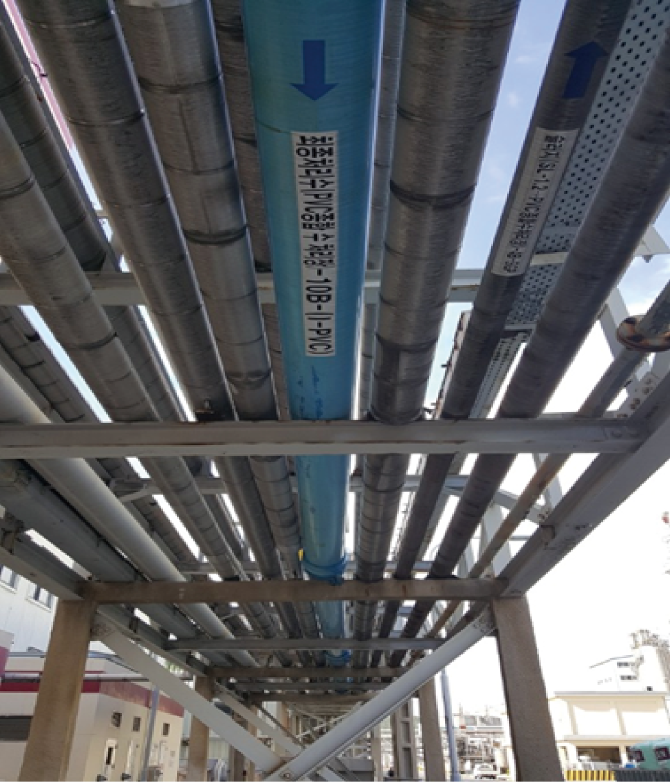 Chemical Wastewater Piping, Yeosu Plant, LG Chem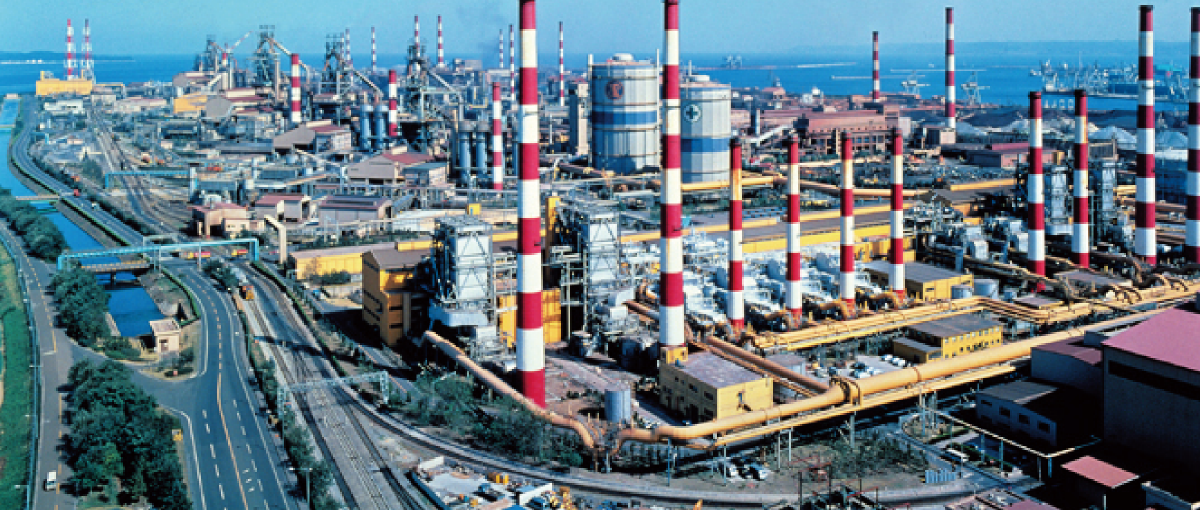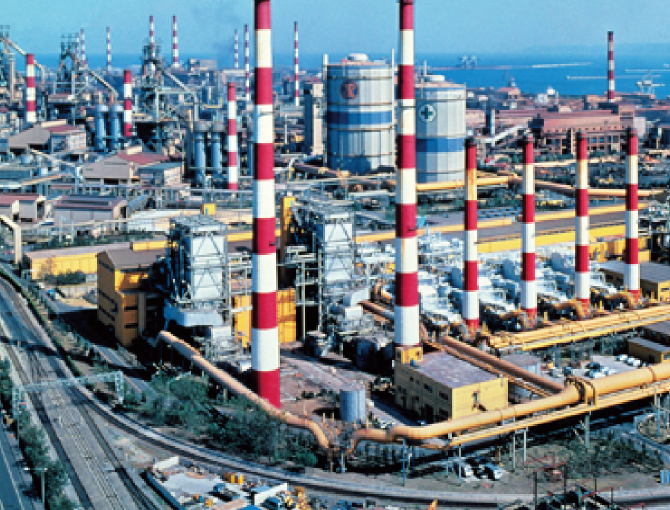 Freshwater Piping, Pohang Steel Mill, POSCO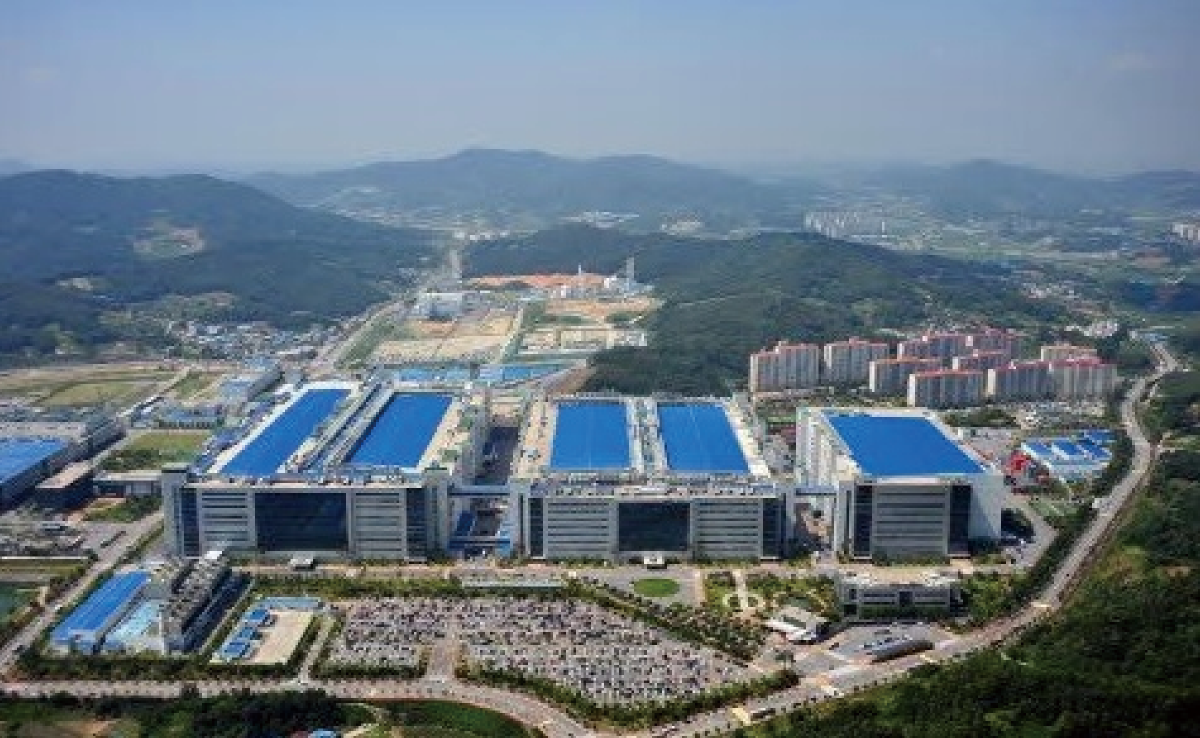 Chemical Wastewater Pipe, Asan Plant, Samsung Display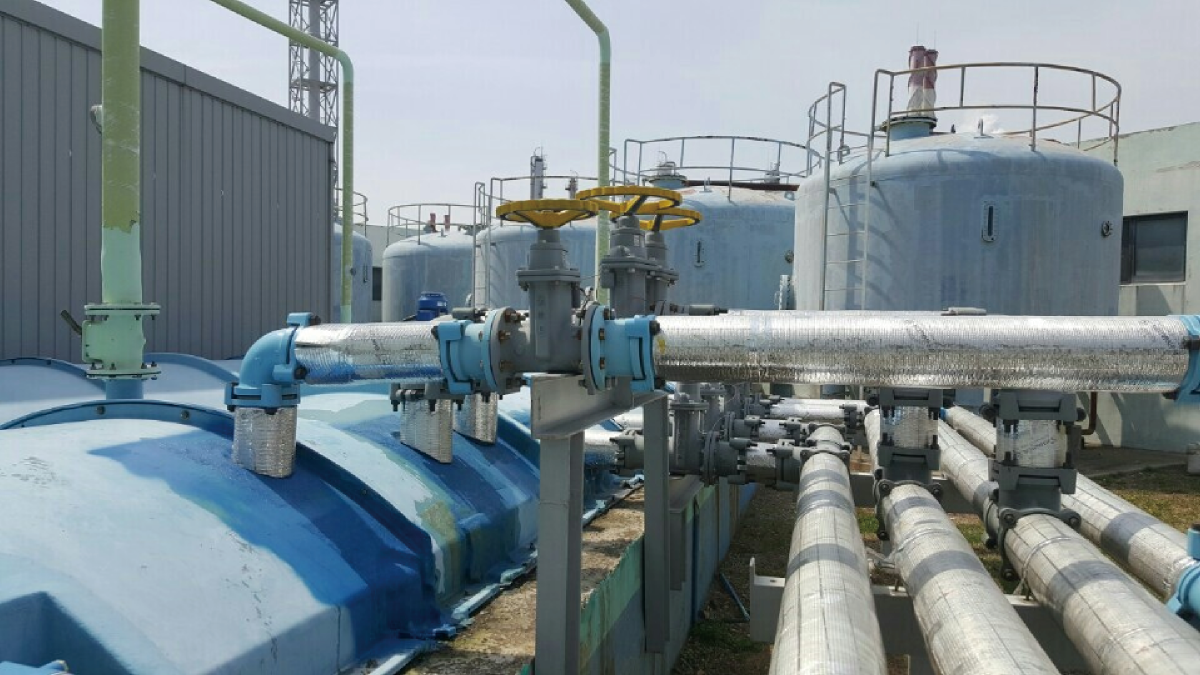 Wastewater Piping, Yeosu Plant, Kolon Water & Energy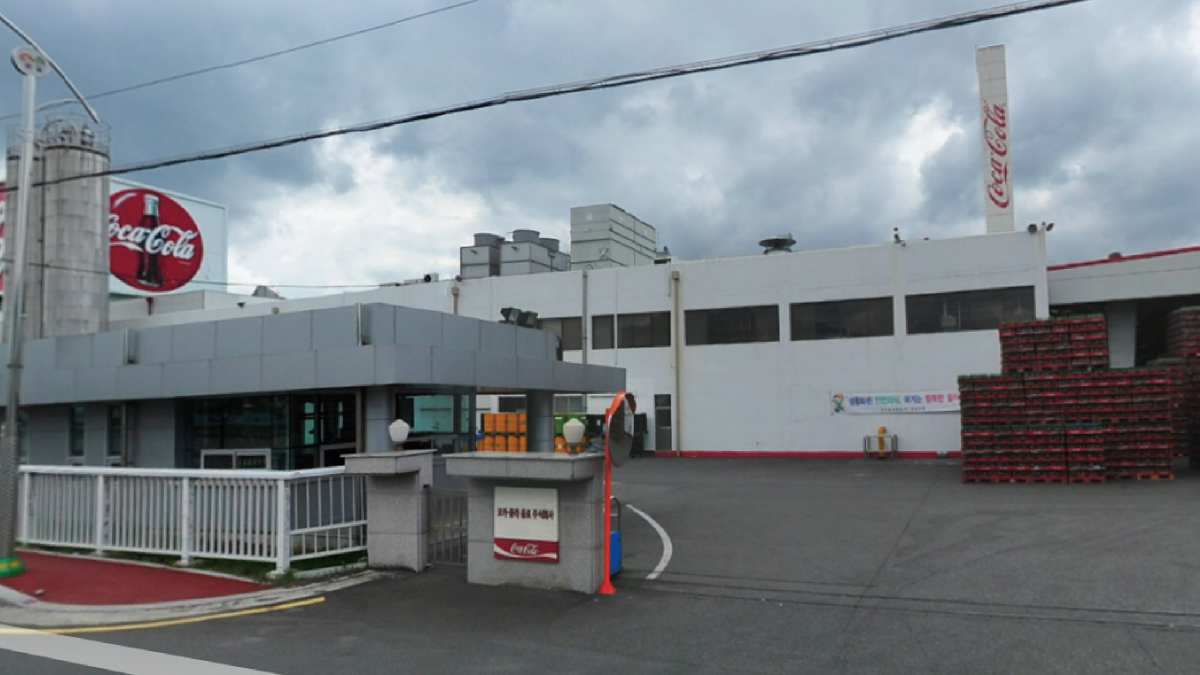 Wastewater line, Yangsan Plant, Coca-Cola
Spain chooses PPI Pipe iPVC technology to replace failing PVCO extrusion processing.
iPVC pipe was inversly exported to Europe in 90 years since PVC pipes were invented in Germany in 1932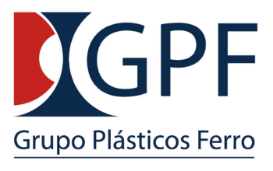 ∙ The Fifth placed in Europe, The First placed in Spain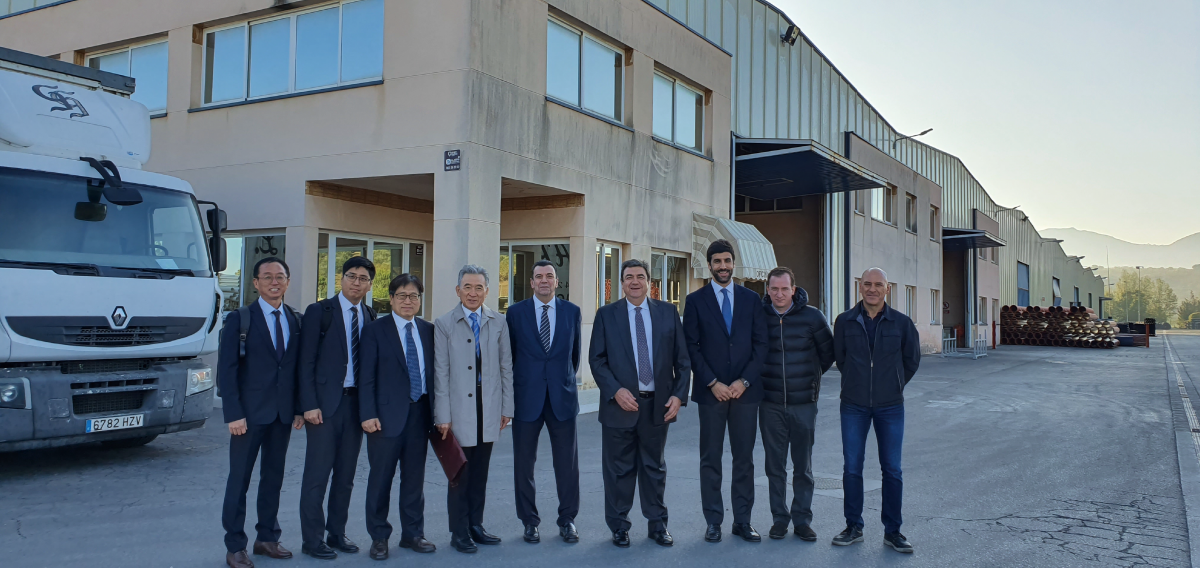 PPI PIPE's CEO and President, Employees visited GPF HQ